The TALENT Conference 2019
Inspiring Hospitality Leaders
Thursday 7th February 2019
Principal Grand Central Hotel, 99 Gordon Street, Glasgow G1 3SF
Here is the schedule for the day. You can download the full information as a pdf with more information on the workshops, by clicking here
If you are registered to attend, please download a copy of the Joining Instructions HERE
Programme
Speaker Biographies and Q&As
SallyAnn Tindal, Project Manager, Scottish Enterprise
SallyAnn has worked for Scottish Enterprise for 20 years and provided support to the tourism industry focusing on destination development, digital innovation, internationalisation, service excellence and leadership. Previously an events manager and tourism consultant, SallyAnn joined SE as part of the team to develop and deliver Loch Lomond Shores in Balloch.
She then worked in Loch Lomond developing new experiences and setting up Love Loch Lomond and moved to Glasgow to develop its tourism offering in 2014. Working with partners including the industry, Glasgow Life and VisitScotland, her role is to create a positive environment for growth in the Glasgow and Scottish economy through delivery of the Glasgow Tourism and Visitor Economy Plan to 2023.
SallyAnn will speak around the themes of tourism innovation, collaboration and creating new tourism ideas and products.
Read our Q&A with SallyAnn Tindall here.
Helena Langdon, Head of Digital and Communities, Innocent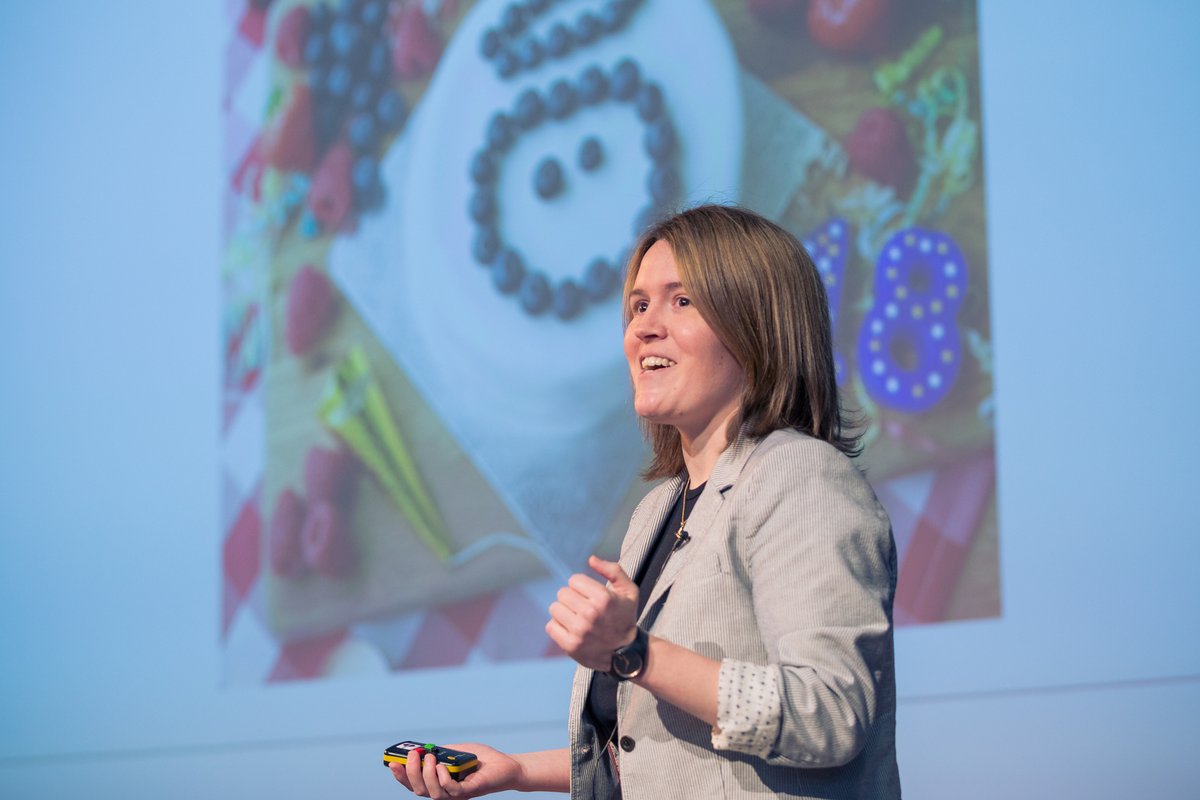 Customer Care is a key issue for every business and this year, we are seeking inspiration from a well known, young dynamic brand, Innocent Drinks. Innocent Drinks was founded by three Cambridge University graduates: Richard Reed, Adam Balon and Jon Wright, then working in consulting and advertising. The three were friends at St John's College, Cambridge. In 1998, after spending six months working on smoothie recipes and £500 on fruit, the trio sold their drinks from a stall at a music festival in London. The company nows sells over 2 million smoothies each week!
They have built their brand and reputation on brilliant customer relations and are experts are speaking their language. We are delighted to have Helena Langdon, their head of Digital and Communities join us. Helena's presentation will shed light on Innocent's approach to social media and customer service, illustrating how a willingness to communicate openly and naturally with the people who buy their stuff has proved invaluable to innocent's digital success.
Helena will speak around the themes of: using digital to build a community, brilliant customer care and how to foster real relationships, and empowering your team to connect with customers. It will also show you how to make a stapler go viral. So it's worth coming along for that, if nothing else.
Cal Major, Campaigner
Cal is a world record holder having Stand Up Paddle-boarded from Land's End to John O'Groats earlier this year, to raise awareness of marine conservation and plastic pollution – with Paddle Against Plastic. Her expedition was supported by Green Tourism and she has been working with them on improving sustainability measures in the hospitality sector.
Cal has the most incredible, powerful environmental messages, which everyone attending could benefit from. Her full feature film has just been shown at the Kendal Mountain Festival. You can watch the trailer here.
She is a Vet who studied in Edinburgh and is also passionate about raising awareness of mental health issues in her profession.
Cal will speak around the themes of: goal setting, getting comfortable being uncomfortable, resilience, and team work.
Read our Q&A with Cal Major here.
Rob Forkan, Founder, Gandys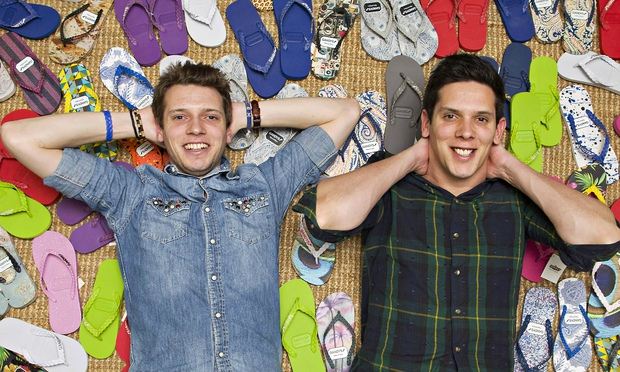 Having lost both of his parents in the 2004 Boxing Day tsunami, Rob Forkan along with his brother Paul became founders and designers for Gandys. They utilised their experiences of travelling and volunteering to create a brand on a mission to stop people letting life go by, when they could be doing more. And so, Gandys was born, initially selling flip-flops before expanding into other clothing markets, the brothers were able to use their skills and determination to ensure that 10% of their profits from selling their products were donated to the Orphans for Orphans foundation, a platform created to allow both Rob and his brother to support orphans, with an orphanage being opened in Sri Lanka in 2014, and a second in Malawi in 2017.
Rob Forkan is a true example of how anything is possible, and that the smallest idea can become life-changing and grow into something fantastic. Rob has previously spoken at Buckingham Palace, as he and his brother were recognised as Young Leaders for the Common Wealth.
Rob will speak around the themes of: overcoming adversity in the face of hardship, using personal experiences to your best advantage, and self-belief.
Blair Bowman, Whisky Consultant
Blair Bowman is an in demand whisky consultant. He is the author of the bestselling Pocket Guide to Whisky: featuring the WhiskyTube Map and regularly hosts whisky training sessions and multi-sensory whisky tasting experiences around the world. He is passionate about introducing the world to whisky. He is based in Edinburgh, Scotland.
Blair will be doing an afternoon workshop on "Innovation and collaboration in the hospitality industry".
Read our Q&A with Blair Bowman here.
Professor Terry Stevens, Founder and Managing Director, Stevens & Associates.
Professor Terry Stevens is Founder and MD of the multi-award winning, international, tourism consultancy, Stevens & Associates. This Wales-based consultancy has now worked in over 50 countries around the world specializing in destination development, marketing and place-making. Stevens & Associates clients include many of the major international development agencies (including the UN World Tourism Organisation, UNESCO, and the World Bank) as well as national, regional and city governments. The private sector clients have included Coca Cola, The Buccleuch Group (Britain's largest private land owner), The Duke of Devonshire, ScottishRacing and the Welsh Rugby Union. Terry is current working on strategic destination development projects in New Zealand, Slovenia, Denmark Bulgaria, Ireland, Northern Ireland England and in Scotland.
He is a member of the UNWTO's Global Tourism Performance Barometer Monitoring Group. The UNWTO's Technical Expert on Sport and Tourism and is currently part of the UNWTO and World Tourism Cities Federation Research Group looking at performance areas in city tourism. Terry is, and has been, Visiting Professor at a number of Universities including: Reading, the Dundee Business School, Bergamo (Italy), Maribor, Slovenia), Granada (Spain), NHTV (Holland), Krems and MODULE (Austria), Brighton, and the Centre of Cultural Heritage in Barcelona.
He has been Vice Chair (Strategy) of the Wales Tourist Board and is a regular keynote speaker at global and international summits, including, most recently: The UNWTO Global Ministerial Summit on Sports Tourism in Sochi and Moscow; the Global Wellness Summits in Istanbul and Morocco; the Global Stadia Business Summits in Dublin, Barcelona and Madrid He has written extensively on the subject of tourism development (over 300 books and chapters in books as well as articles in magazines and journals). His new book: "LANDSCAPE WALES" was published in April 2016 and he is now writing a book on great destinations of the world.
In May 2018 he received the Lord Mayor of Swansea's award for services to tourism.
Terry's session will look at international best practice and strategies for human resource and talent development that are emerging and how they are aligned to meeting the demands of a new generation of tourism destinations…. And shedding light on some real surprises.
Read our Q&A with Prof Terry Stevens here.